The 5 Best Bike Shorts for Commuting Reviewed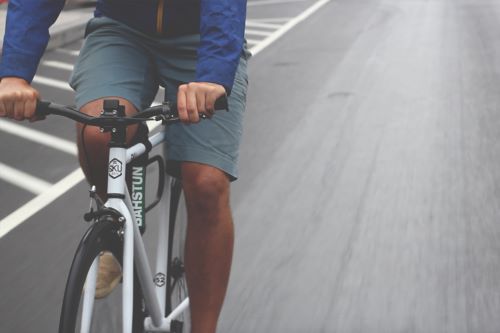 If you love cycling, then you know from time to time there is a bike you love with a seat you don't. Or, you know just how much of a difference the right bike shorts can make on long cycles. Commuting via bike is becoming more popular, and there has been an increase in how many people are cycling between home, trains, and work.
It makes sense then to also invest in some commuter bike shorts. Something that sets commuter shorts apart from your long weekend bike rides is that they are typically sleeker and fit with urban life.
What Makes Good Cycling Shorts?
You might be wondering what actually makes good bike shorts. There are a few things that make bike shorts superior, and one of them is comfort. You want to make sure that your bike shorts are comfortable and have some stretch. This will ensure that your bike shorts are not going to rip halfway through your commute. Ideally, you want to buy a pair that also has a gusseted crutch. This is a bonus and will make sure that your cycling shorts are going to last a good amount of time.
When you are commuting to work on a very hot summer morning, it is going to be vital that you have a moisture-wicking material bike sure.
And finally, depending on how much you like to take with you, and if you need to have travel passes to hand, it is also likely that you are going to want your commuter bike shorts are to have pockets. And it would help if these pockets are secure, and do you have zips.
It's not all about lycra when it comes to the best commuter cycling shorts. While lycra is a great material, when you are traveling to and from work, you most likely want to have something that is stylish and comfortable. Commuter cycling shorts tend to have all of the utility you need in good cycling shorts but are presented in a subtle and stylish way.
Best Bike Shorts for Commuting
1. Chrome Industries Folsom 2.0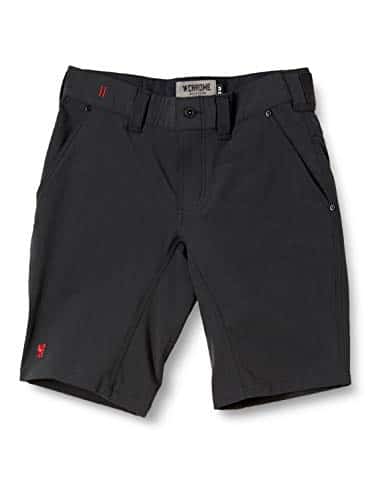 The design and the material used for these chrome industry Folsom 2.0 are, lead you to believe that they are going to be long-lasting and sturdy. They aren't tight and don't look like your typical commuter bike short. They are quite loose, which is great for cycling.
They are made from a heavy-duty east Everest four-way stretch material that is also water-resistant. They have also got a reinforced seam in the crotch. Which means they are unlikely to rip or tear.
And despite the very heavy-duty material, they are lightweight, which is what makes them perfect for cycling your way to work.
They are slim fitting and come in six panels. They have been intently gently shaped for a person who is cycling. Which means they work well on and off the bike. They even have a space for a padded under short, so if you have a longer commute, that is worth bearing in mind.
The pockets are of a generous size, and you have two at the front and two at the back. The only slight downfall is that there are no zipped pockets.
And while there is a reflective patch at the back if you are wearing a jacket of this and may potentially be covered up. Chrome is known for its outstanding shorts, and the Folsom is no exception.
2. Urban Cycling Apparel The Pub Crawler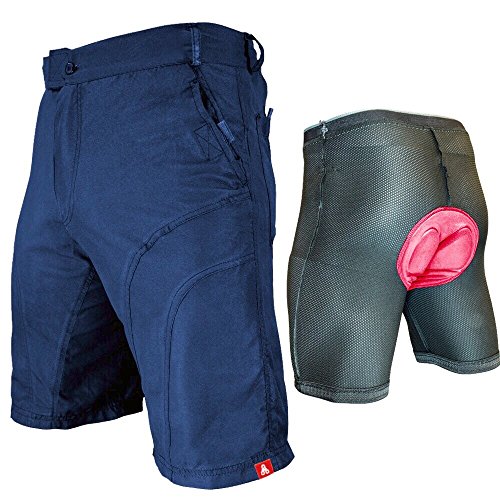 These commuter safe cycling shorts, with five secure pockets, and one of those is a very well designed smartphone pocket. It actually protects your phone device from all of the elements but still making it easy to grab your phone on the go.
To eliminate any rubbing during a long commute, the under panel of the short is a single panel. This means it is seamless, reducing friction and chafing.
Each of the panels that make up these urban cycling apparel the pub crawl are commuter shorts has been double stitched to make sure that the flat internal seam prevents chafing and provide extra strength.
Wall these shorts are very lightweight and created from very durable polyester material, as well as soft brush cotton if they are also dry fast moisture wicking shorts.
The huge bonus here is a detachable G-TEX padded undershirt. The padded undershirt is antibacterial and is ergonomically designed. This means that you can have a comfortable ride.
As the name suggests, these shorts are hardy and can go from home to work, on a 20-mile bike ride, and then to a pub crawl.
3. Hiauspor Men's Mountain Bike Shorts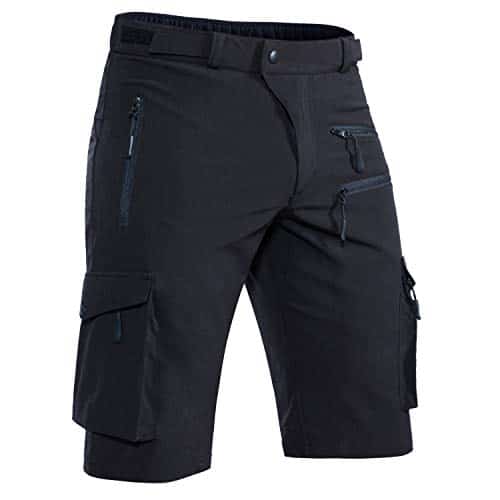 When mountain biking it is important that you do not have too close-fitting short. These are loose-fitting, which makes them ideal for those who enjoy a long cycle. If you do not buy great mountain bike shorts, the roof and readiness of the cycle will not only ruin the shorts but can lead to chaffing on your skin too.
These shorts are water repellent, which is why they make an ideal partner for mountain bike riding or commuting. They are of a more baggy design, which makes them perfect for commuting and mountain bike riding.
They're made from a very stretchy four-way material, which gives them the perfect stretch for getting on and off your bike.
These are moisture-wicking, which can keep you comfortable throughout your cycling.
They are also water repellent, which means you can ride in any weather.
These shorts are sturdy, protective, and the design makes them comfortable for city commutes or longer bike rides in nature.
4. Vayager Men's Mountain Bike Shorts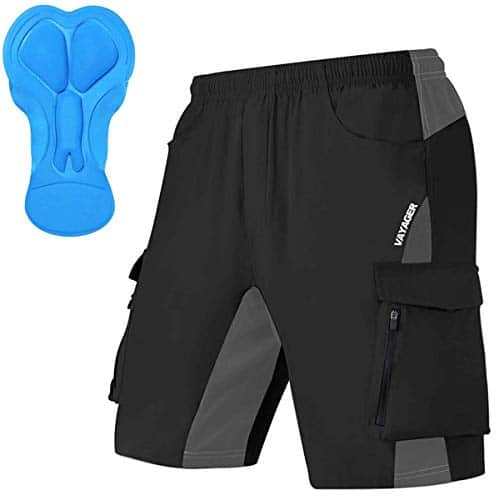 These are a baggy fit of shorts and highly functional for bicycle riding like commutes or long mountain bike rides. The legs are not restrictive, but they are elastic-free. They are very soft and provide up to 50+ a UPF protection.
These great bike shorts for commuting have six pockets as well as a reflective design. Of those six pockets for our large and have a deep side zipper pocket. And there are also two front pockets.
These shorts are made of highly breathable material, as well as that they help to draw sweat another moisture away from the skin, which will keep you cool and dry through your commute or mountain bike ride.
There is also a shock-absorbent sponge padded liner inside the short. It is sufficiently thick and can help to minimize some of the vibration and shock on bumpier bike rides.
They are easy to wear and loose-fitting. Which means they're great for getting on and off your bike as you commute to work. They are designed with high-performance in padding, which can give lasting comfort up to and beyond 20 miles.
The award-winning nylon/spandex blend of material provides maximum moisture transfer and comfort. This also ensures that your bike short will not slip and slide on the saddle.
They also come in different colors and a range of sizes.
5. Little Donkey Andy Men's Stretch Quick Dry Cargo Shorts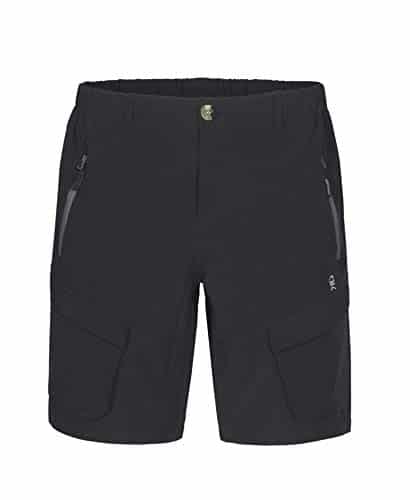 These are very sturdy and well constructive commuter short. They are a great combination of function and fit.
The pockets are ideal for fitting a range of things in, for example, a travel pass or your phone will fit nicely in these pockets as well as other things that you need to hand. They can be used for something other than commuting; for example, they are ideal for hiking too.
The night of white material is ideal for wicking moisture away nice and quickly, well keeping the wearer dry and comfortable off all day long. Although the belt loops are slightly on the small side, it does mean that you could wear a thin belt with them.
The elasticated we waste is a nice feature and can add to the comfort of your cycle; not only that but they are true to size 2. The cargo pockets are Velcro and live very flat to the body when you're not using them—making for a streamlined silhouette and a comfortable cycle. Both form and function.
They come in a range of colors, and the four-way stretch of the fabric is ideal for ease of movement when getting on and off your bike. It also has a UPF of 50+ and can protect you from UV rays.
Side zip pockets and the rear zipped pocket is great for keeping those items that you need to keep safe. The shorts Are cut to just around the knee, making them great for almost all heights.
Should you get cycling bib shorts?
While casual bike shorts for commuting may look nice, bib shorts are more comfortable and practical for cycling. Watch this video to see some advantages of cycling bib shorts:
Conclusion
When looking for bike shorts that are going to work for your commute, ensure that you look for high-quality fabrics that are known for their stretch and moisture-wicking ability. This will mean come rain or shine, and you will be dry and comfortable. Where ever possible, look for commuter shorts that have removable padding, as this will enhance how comfortable you are. Choose your commuter bike shorts well, and they will last for a long time and be comfortable and a pleasure to wear.
Related Articles