The 5 Best Commuter Bikes Under $1,000 Reviewed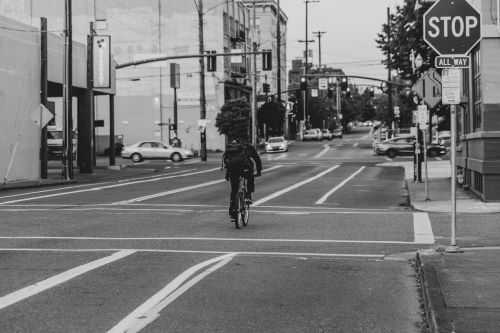 Bikes are one of the most popular modes of transportation available. With the current public transport restrictions in several countries, more and more people use their bicycles to get around. Cycling is such a popular option in many countries that you are likely to find bike lanes on major streets for riders.
For the most part, you can use any bike to get around town. But it can make your riding experience far more comfortable and enjoyable when you have the right bicycle. If you are looking for a new bike to purchase, ensure that you consider factors such as how far you usually travel, the terrain, comfort, and gearing system. Commuter bikes are the perfect examples of bikes to consider purchasing.
These bikes are big on utility and prioritize its benefits over its design. A typical commuter bike has the following features:
Wider saddles

Sturdier grips that support the wrist

A comfortable riding posture that makes it easier for the rider to see the road ahead of them
These features are designed to give you a pleasant riding experience.
Why You Should Get a Commuter Bike
You should consider getting a commuter bike for the following reasons:
First of all, most commuter bikes are lightweight. Therefore, they are much easier to control and are geared to provide speed at its maximum. These bikes are also incredibly versatile; a good commuter bike can be used for traveling, recreational purposes, and fitness. Commuter bikes are designed to ensure that riders are in an upright position that helps them correct their posture and also allows them to see the terrain on which they are travelling. Fortunately, there are wide varieties of gears that make it easier to pedal depending on the type of road you are riding on.
In general, great quality bicycles do not come cheap, and you must be prepared to pay higher for the ones with advanced features. However, you might come across a good deal now and then. Thankfully, you do not have to go scouring out for the best bike deals as that's where we come in. We will show you the best commuter bikes under $1000 that you can find on the market.
Best Commuter Bikes Under $1,000
1. G-Force Electric Bike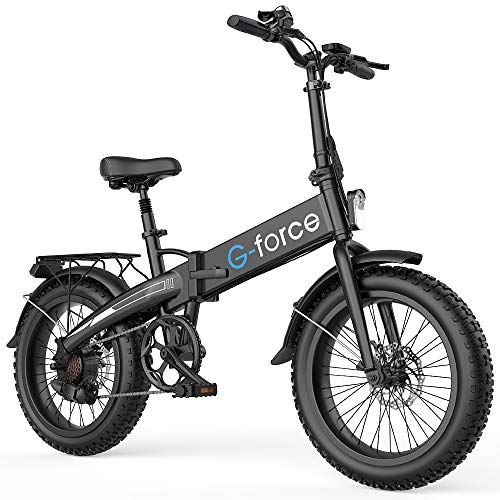 The G-Force electric bike is a handy foldable bicycle that is easy to store, so it does not take up much space. Upon purchase, you will find that this bike comes 90% preassembled. All you would need to do is attach the handlebars and get riding. This bike might not look it, but it is very powerful; it uses a 350W upgraded motor as well as a battery power of 48V. Its strong battery life can last for up to 35 miles with a maximum speed of 20 miles per hour.
When it comes to comfort, the G-Force does not fall short. You can adjust the height of the front bicycle, as well as the seat, to make your ride more enjoyable. Plus, it comes with three different riding modes: the electric mode, which allows you to cruise around without putting in much effort, as well as the pedal-assist mode, and the foot pedal mode.
Additionally, this bike uses 20-inch 4.0 fat tires that make it easier to adjust to other terrains while riding. It is also equipped with multiple gears that allow you to switch whenever you wish to do so. Furthermore, for your safety at night, the G-Force electric bike comes with a set of high-quality bright car lights.
The G-Force electric bike is the perfect transportation option for those that live in congested cities that make driving difficult. This bike has no suspension, so it is also ideal if you live in flat areas.
2. Schwinn Kedzie

The Schwinn Kedzie is more focused on giving cyclists the ultimate riding experience all the time. It does not emphasize its design (it is rather simplistic), yet it has its charm. It also does not require much skill to assemble it. All you need to do is set up the front wheel, pedals, and handlebars. However, if you like, you can have it done in a bike shop.
It has the smooth, hassle-free look and design of a fixie but comes with both front and rear caliper hand brakes plus a flip flop hub. The calipers are fully functional, but you might want to customize your bike with more solid ones. That means you can switch the rear wheel to another side, thereby giving you the choice of either free-wheel coasting or gear-fixed riding.
One of the best features of this bike is its lightweight yet durable rims that can withstand a lot of pressure. However, it has an average set of grips and a saddle, but they get the job done regardless. Another plus is that owners of this bike are eligible for a limited lifetime warranty.
3. Emdaot Folding Electric Bike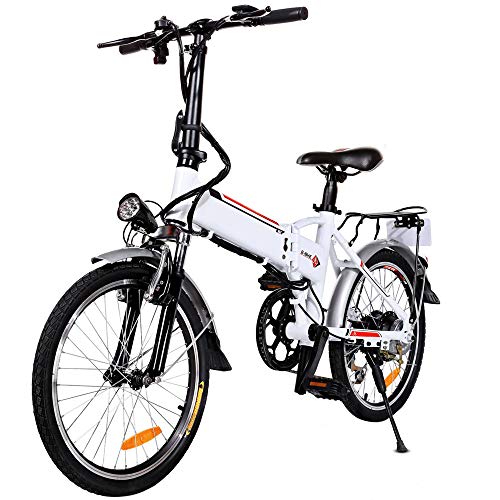 If you are looking for a high-performing electric bike, the Emdaot might be the best choice for you! It has a classy and sleek design, but it certainly does not prioritize its form over functionality. This bike has an excellent framework that makes it easier to collage and fold for effortless storage. It is not bulky, so does not require a lot of space.
It also has a solid gear shift and brake system that work to keep you safe while riding. The bike's front fork is made out of tough carbon steel designed for perfect shock absorption. It also has a bright LED lamp for night riding.
The Emdaot might not be as fast as the G-Force reviewed above, but it also picks up quite the speed for a bicycle. You can travel at a maximum speed of 15 miles per hour. Furthermore, you can operate the bike in three modes: e-bike, assisted bike, and normal bike, or combine all three modes.
4. Sixthreezero Ride in The Park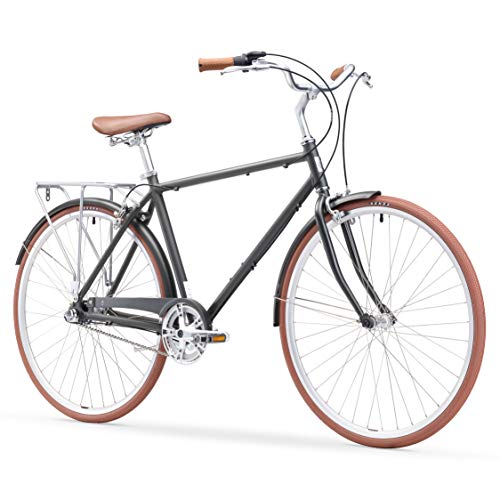 This ride in the Park men's bicycle can be used for a wide range of activities, whether you are commuting to work or simply picking up groceries from the store. Because of its lightweight build, it is an excellent bike for navigating through traffic lights and riding in hilly areas.
This bike has been designed to place you in an upright position, helping you correct and maintain your posture while riding. You can easily make adjustments to the seat and handlebars till you find a more comfortable position.
When it comes to its features, the Sixthreezero Ride in The Park has three gears that allow you to switch whenever you need to smoothly. It has a high-functional front and handbrake that make stopping smoother for the rider. It also has a matching rear rack and fender that allows you to place a basket for extra items if you so wish.
The bicycle is relatively easy to assemble, although you might have to go online to watch a few tutorials if you are assembling on your own. The bike's manual provides you with links to set up. Additionally, you can contact the Ride in The Park team if you should run into any difficulties. They are known for providing excellent customer care. It has a retail price of about $470.
5. Goplus Tempe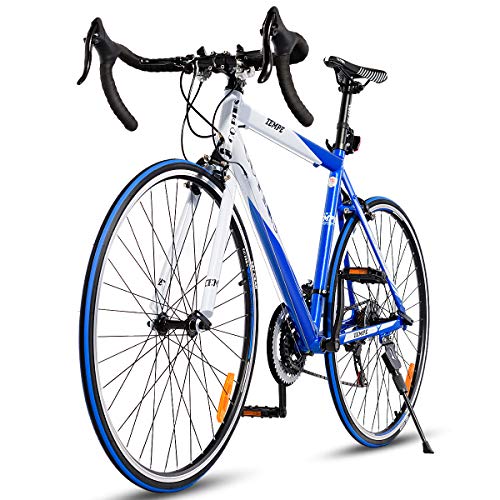 Goplus road bikes are the ideal choice for people who are new to cycling. It has quite a fashionable design and offers riders a lot of speed while on the road. Thanks to its aluminum material, the Goplus Tempe is lightweight, making it a great commuting bike.
But the lightweight build does not mean it is not a solid bicycle. This bike can handle the roughest of terrains and has adjustable features that can make the entire experience enjoyable for you. Since this bike can be used for racing, it is swift. At normal riding, you can go as fast as 24 miles per hour. When riding downhill, you can go as quickly as 44 miles per hour.
The Goplus Tempe is also reasonably easy to assemble and should not take more than 30 minutes to set up. However, the manual does not provide much information except to provide step-by-step images. You can have it assembled in a bike store or check out video tutorials if you want more details.
Its quick-release front wheels allow you to install, disassemble, and maintain your bike and store it easily. Its 700c wheel sizes are excellent, and they can effortlessly be replaced whenever they need to be.
The Goplus Tempe is one of those few bikes with its design matching its functionality. Unlike many of the bikes listed here with one or two colors, the Goplus Tempe comes in various color options for buyers: black, green, blue, orange, and red.
Cheap vs. expensive bikes for commuting
Does having a more costly bike make a difference when commuting? Watch this video comparison to see the answer:
Conclusion
So, here are some of the best bikes on the market that you can get under $1000. Remember that their lower costs do not mean they are not high-performing bicycles. You might be pleasantly surprised when you make your purchase. Ensure that you select the one that best fits your needs. It would also be best to consider other factors, such as your location, budget, and bike functionality.
Related Articles