(Last Updated On: September 7, 2022)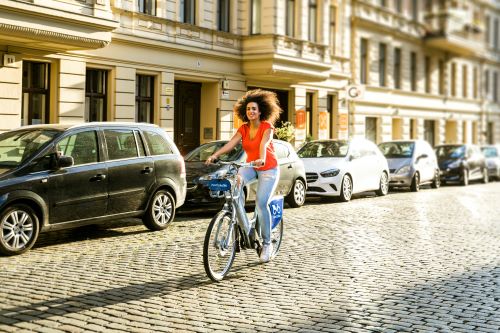 Everyone leaves stuff at home sometimes – their lunch, their wallet, their jacket, etc. Us bike commuters are special though, because – especially if we change at work – we have the option of leaving even more things at home!
For example… yesterday I forgot to pack a pair of work socks, and spent all day wearing bright white/red socks with my bike commuting dress pants and shoes. I usually keep a spare pair of socks at the office for situations like these… but had already used them on another forgetful day.
I've frequently forgotten to bring my bike lock or the keys to my bike lock. A few months ago, I did this in reverse… arrived at work only to discover I had taken both sets of house keys AND the car keys… and my wife needed the car keys! I had a nicely doubled commute that morning… and a workday that started closer to 10:00 than the usual 8:00.
And for the worst thing I've left at home… last year, I took out my change of clothes only to discover I'd forgotten to bring underwear! And let me tell you… padded bike shorts under dress pants are not particularly comfortable. Fortunately my wife was coming close by on some errands and (once she stopped laughing at me, which took a lot longer than I'd have liked) she agreed to drop by with the necessary item.
So, fellow bike commuters… am I the only forgetful one here, or have some of you done similar things? What were the consequences?