(Last Updated On: September 5, 2022)
Have you ever been 5-foot-n-change and tried to hang your bike vertically on moving transportation? Well, I have! This week my combo commute took a rainy Cantaloupe and I for quite a ride as we perfected the Art of Racking. And by Art of Racking, of course I am referring to hanging your bike on wall or ceiling-mounted vertical racks. From bike storage rooms to moving TriMet MAX cars, you TOO can hang your bike vertically despite being vertically challenged!
This "How To" is a feat worth sharing and a basic commuter skill that everyone should keep in their cerebral saddle bag. Here's a picture narrative of how to get a heavy-ass electric commuter bike all vertically racked up without spazzing out and injuring bystanders:
And… TADA!!! Vertically racked and totally stacked.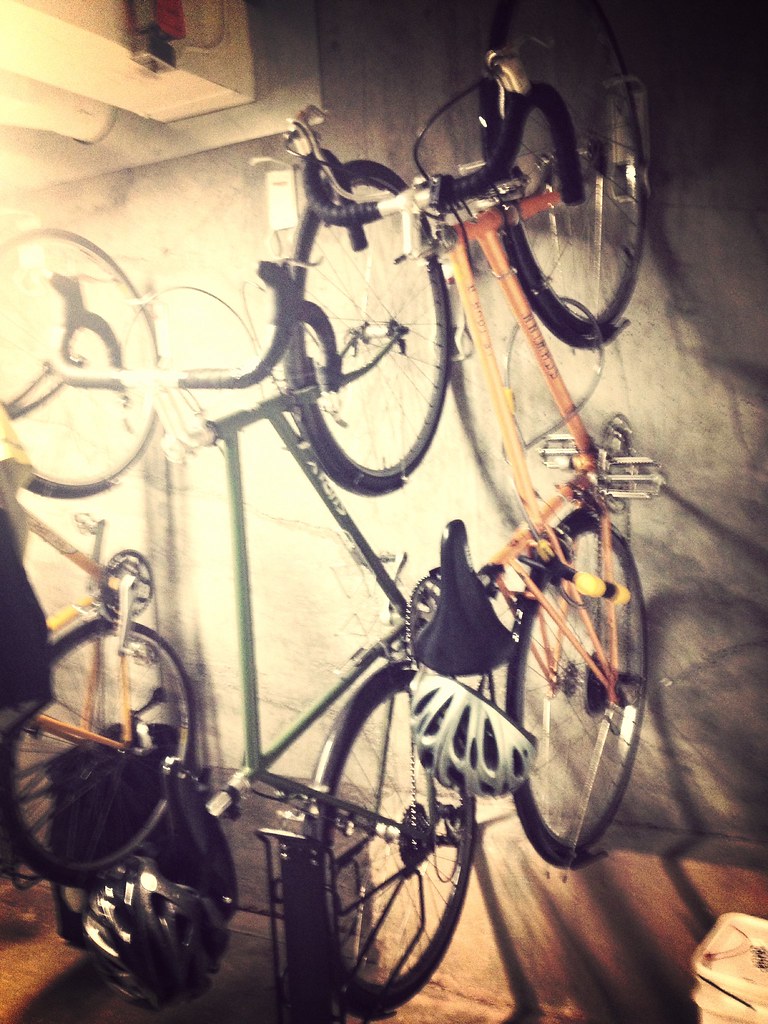 Cantaloupe and the Art of Racking[/caption]
Now, go ahead and make humping and straddling jokes all you want, but smashing the saddle of the bike into your stomach really makes it much easier to balance a heavy bike and navigate the front tire up onto the hook. Other options include growing taller, asking for help, or riding a lighter bike. I'll stick with stomach-saddle-smashing for a perfect 10 in the  Art of Racking.