(Last Updated On: September 5, 2022)
So the other day it was raining here in SoCal. It gave me an idea on treating my frame with some Rain-X. If you're not familiar with this product. You usually apply it on your car's windows to act as a water repellent. It works much like how a duck's feathers with water…simply beads off of it.
I figured, why not use it for my $300 commuter bike…so I spot treated one of my frames to see if there would be a benefit to it. Here's what I got.
This frame was treated with Rain-X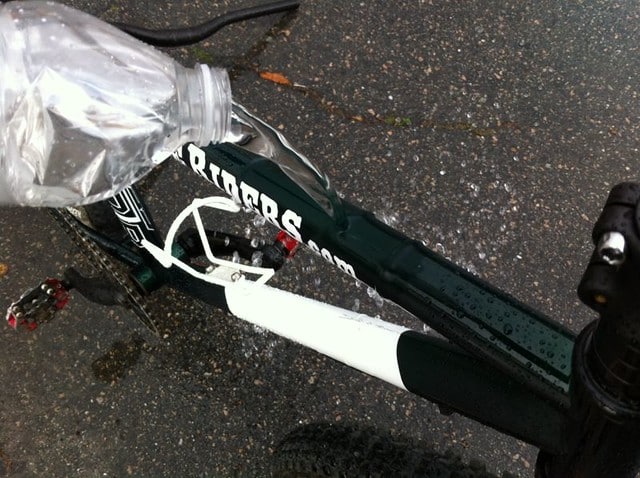 I poured water on it to see if it would work. No water on the treated area.

Here's an untreated frame with water being poured.

Water is doesn't bead off like the treated frame.

So what's the point of this? Well if you live in a rainy area, it might help keep water off your bike. But one thing you need to keep in mind, Rain-X is made out of denatured alcohol, which means it can harm some surfaces. Best thing to do is try it in small areas first before treating your whole bike.