(Last Updated On: September 5, 2022)
Howdy Roadies and Mountain Bikers! This blog post is for you! You already ride a bike so why not give bike commuting a chance? Come on, you are already in shape so mileage should be no problem… what's that? No showers at work? Really? That is your biggest excuse for not riding your bike to work? Here is a little secret; in all of 10 years of on and off bike commuting I've NEVER taken a shower. Why? because none of the places that I've ever worked had one!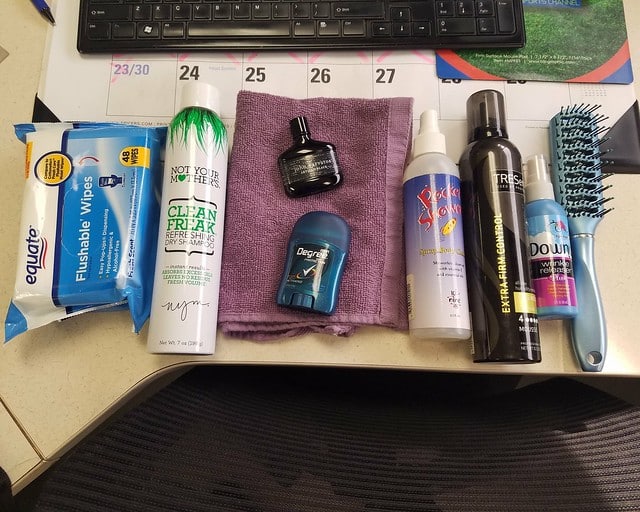 The lack of showers didn't deter me from riding to work, why? Because of products that eliminate the need of a shower. Mind you, there was a time when I used to ride 16 miles to work so breaking a sweat was inevitable.
How do I do it? Let's start with trying to minimize perspiration. I usually wear pants for bike commuting, wicking moisture shirts and a helmet with lots of vents. I also slow the pace as I get closer to work, allowing for the breeze to cool me off and dry some of the sweat. Once I arrive at work, I usually sit in front of small fan that I have on my desk so I can air dry a little more.
I then grab my bag full of the products that you see on the pictures and head to the restroom. I dry the rest of the sweat with the towel then I spray Rocket Shower all over my body. The ingredients on the rocket shower are supposed to kill the bacteria that produce body odor but I also use the moisture wipes to clean those "hard to reach" places.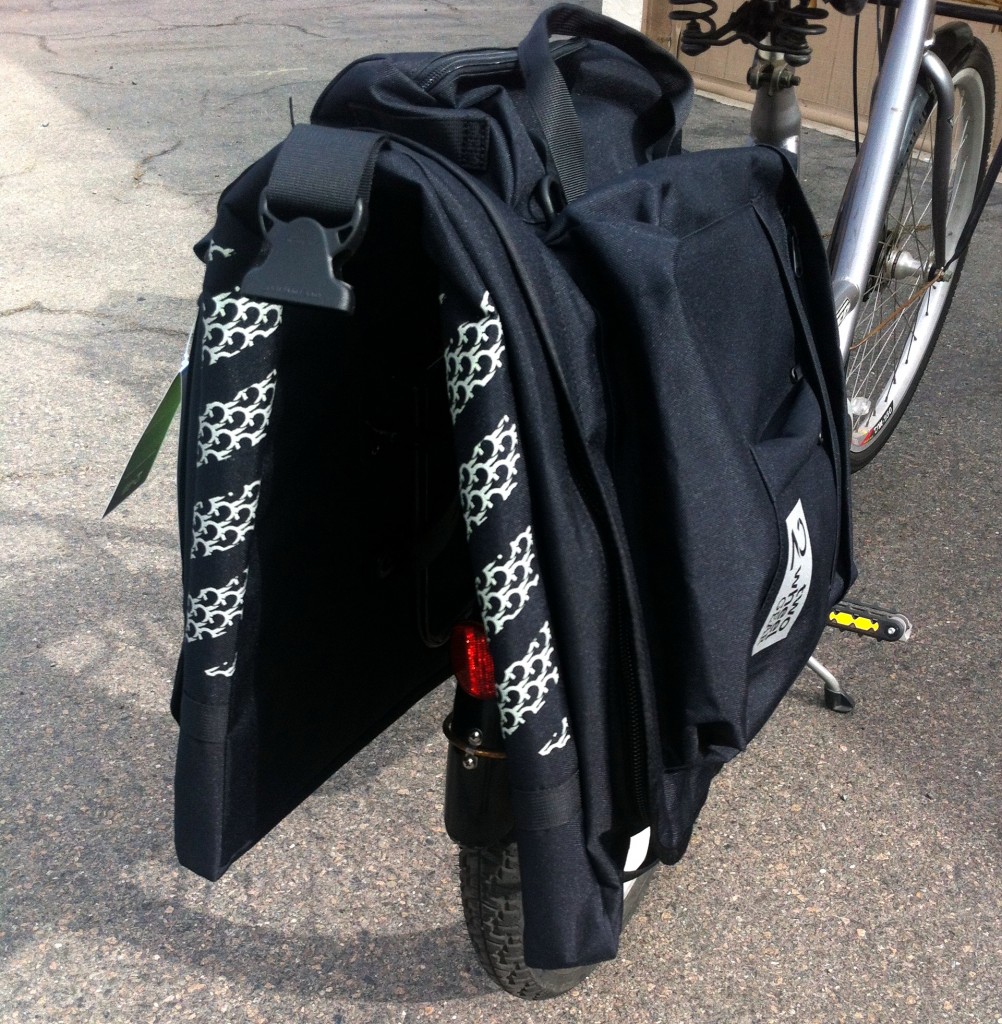 Clean clothing makes a huge difference too, I know that it can be a pain to ride with a set of extra clothes but panniers such as the Garment Pannier by Two Wheel Gear allow you to transport an entire change of clothes. Worried about wrinkles? I use the Downy wrinkle release spray.
Worried about your hair? Having short hair certainly helps but I also use Dry shampoo to clean it up. I usually finish up with deodorant, mousse and a little bit of cologne.
So there you go roadies and mountain bikers, stop using "There are no showers at work" as an excuse to not ride your bike to work.