(Last Updated On: September 8, 2022)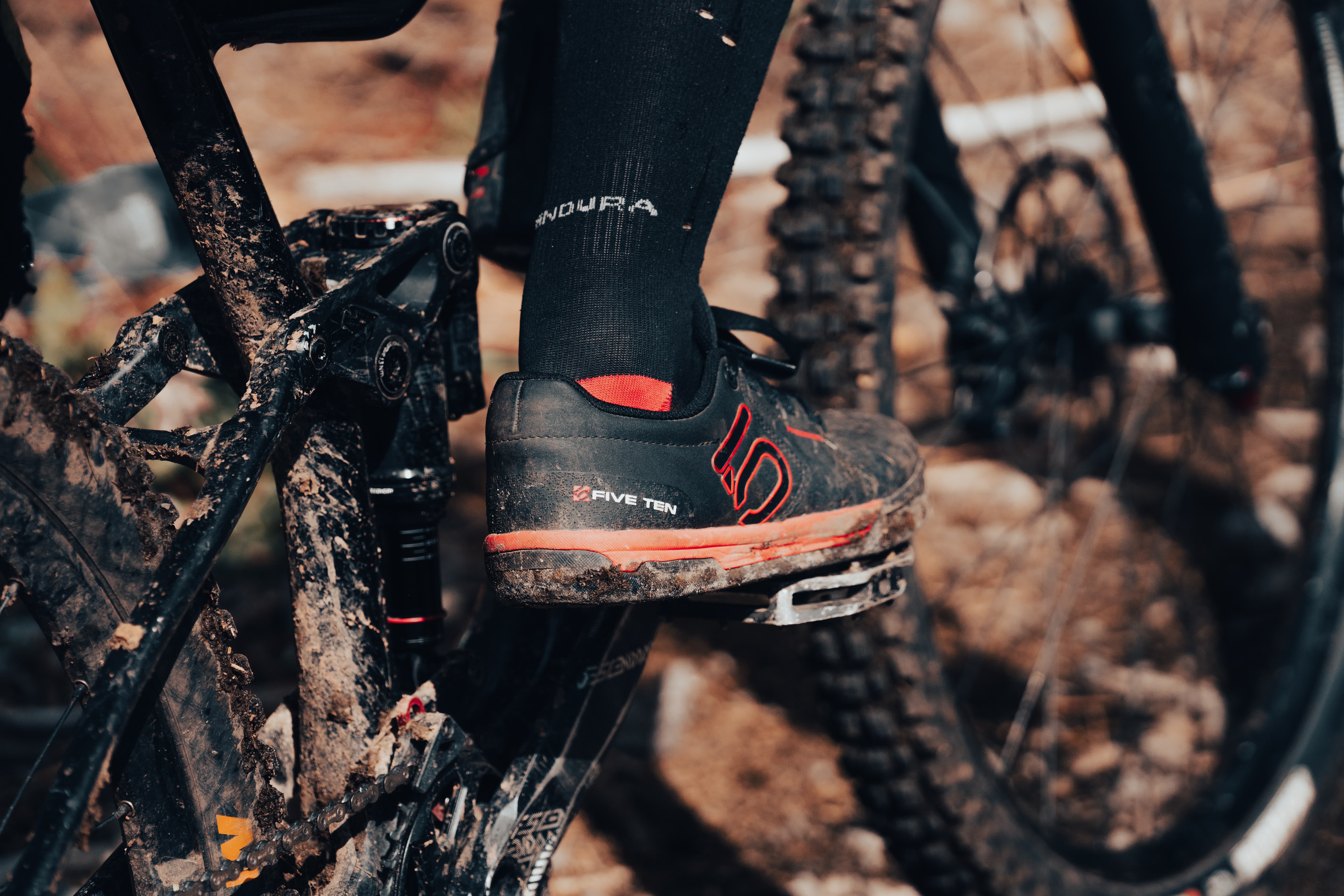 What's up busy Bike Commuters… I woke up groggy with a chance of grumpy this morning, hoping a shot of caffeine and a leisurely bike commute would snap me out of it.  I stumbled around the darkness in my apartment looking for my bike shoes like a zombie looking for a 20-pack of McBrains Nuggets.  When I finally retrieved my shoes, I shoved them on, only to realize that someone else had also taken a liking to my shoes over the weekend.  Zombie ANTS!  A mini-ant-party was going down in the toe of my right shoe.  Nasty!
One can of Raid later and a change of socks left me riding to work in a pair of ballet flats on my little Shimano M520 pedals.  Lucky for me, the commute is flat and only lasts around 10 minutes.  I still enjoyed myself and the ants did snap me out of it!  BUT, it lead me to think about a possible pedal conversion – platform on one side and spd on the other?  I've always liked my M520's, easy to clip in because it's double sided, CHEAP, and reliable!  Perfect for a beginner clippie-shoe rider like myself.
My "back home for the Holidays" bike had leather straps that I removed because I kept dragging them on the ground face down.  My Kona Dew bike had metal stock platform pedals that suited me just fine.  And  I've never come around to the one side only fancy road bike pedals, since I prefer the recessed SPD cleat in my Specialized Riata Shoe.  Anyway Bike Commuters,  what's your preference for pedals?  What's your pedal history and  your related footwear?  Dress shoes, casual shoes, barefoot, road shoes, only clip-ons when riding your new mountain bike??  When it comes down to the Zombie Apocalypse, I'll want those SPDs to help me crank up the hill to escape my fate as a Zombie buffet.  I'm not ready to give up the SPD, but sometimes it would be nice to ride in a dress shoe without the feeling of a steel-dipped Chicken Nugget pressing into the ball of my foot… What's your perfect pedal set up?