(Last Updated On: September 15, 2021)
When Santa Cruz Bicycles burst on the scene back in 1994, they quickly built up a reputation amongst the cycling community thanks to their innovative designs.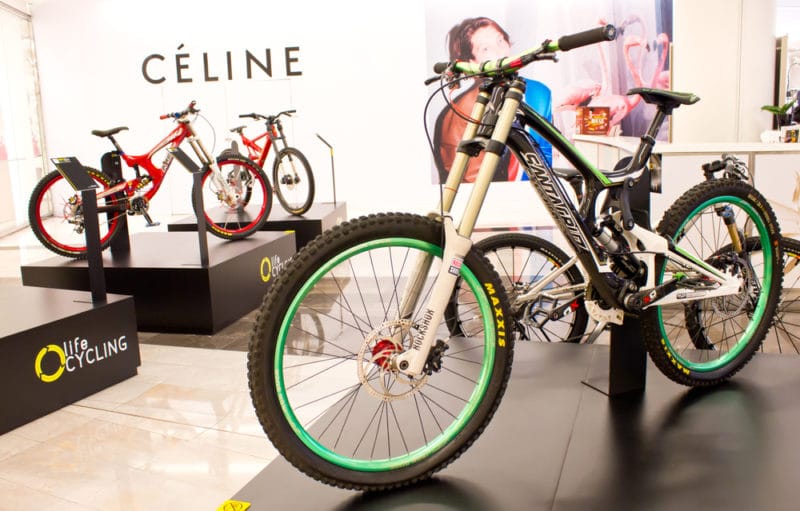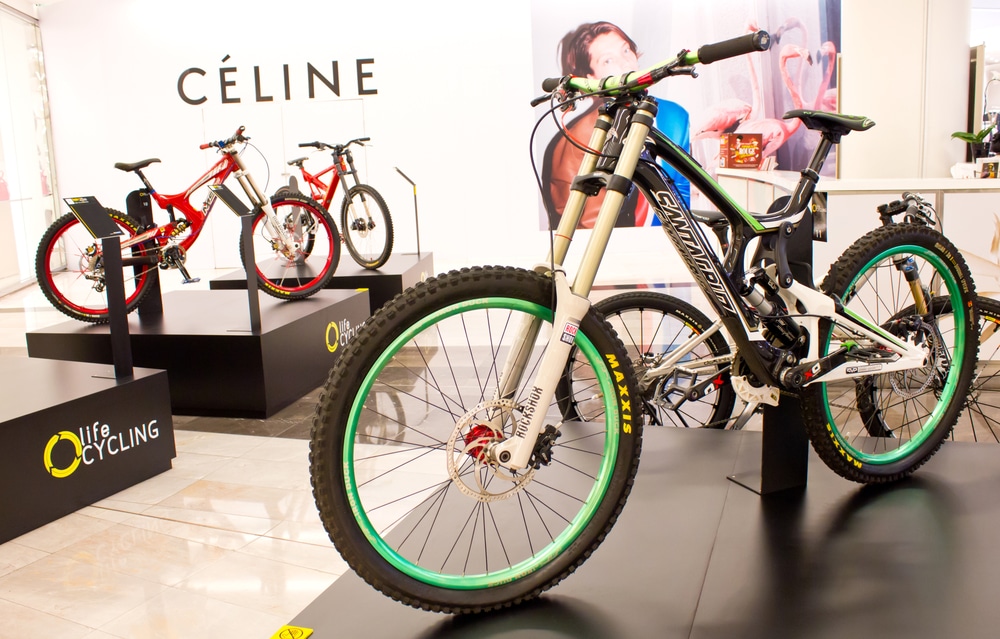 The key to the initial success of Santa Cruz was down to their team which operated directly out of a workshop in Santa Cruz, California. The brand focused on the fact that they were an American made company that operated within the US.
This was feasible when the company was a lot smaller. However, as they have grown into one of the leading bike manufacturers in the world, have they changed the way that they manufacture and assemble their signature bikes?
Where Are Santa Cruz Bikes Made?
Santa Cruz manufactures around a dozen different models of mountain bikes, made from aluminum and carbon fiber frames.
On average the company makes around 800,000 bicycles in a year which can range in price anywhere from $1500 to over $10,000 – but where do these bikes come from?
The aluminium frames are actually produced in Taiwan, and the carbon fiber frames are produced in China. The frames are then shipped to Santa Cruz in California to the company's headquarters. Here they are assembled to a customer's specifications and shipped directly to the customer. 
Interestingly, a lot of long-time Santa Cruz customers think that the quality of the frames have improved since the company switched to an overseas manufacturer.
Although the company that produces the frames hasn't been named, on their website Santa Cruz refers to them as their "exclusive manufacturing partner", which suggests that both companies only work with each other. 
It's hard to pin-point exactly when Santa Cruz made the switch from an American manufacturer to their current Chinese and Taiwanese manufacturers.
However, in an interview with BikeRadar back in 2011, Santa Cruz Bicycles founder Rob Roskopp mentioned the new, exclusive deal they had made with their carbon manufacturer.
Roskopp claimed that no other company on the market was employing the same techniques that Santa Cruz were due to the cost of their methods. No other high-end competitors could compete with the quality and strength of their frames. 
Despite the frames being produced overseas, Santa Cruz still pride themselves as being an American made company, as the bikes are assembled in their workshop in California. Does the fact that the bike frames are not manufactured in the US matter if the quality hasn't faltered? 
What Are Santa Cruz Frames Made Of?
Santa Cruz manufactures a wide range of high-performance bicycles for cycling enthusiasts all over the world. Their frames are made from two main materials; carbon fibre and aluminium. 
Carbon Fibre 
Carbon fibre has taken over the bicycle manufacturing world by storm, and shows no signs of stopping anytime soon. But what makes Santa Cruz so good at designing and creating carbon fibre bicycles?
According to their website, they pioneer advanced materials and production methods to build the most durable and high-performing bikes on the market. Firstly, the company design, test and prototype their carbon technology at their headquarters in California.
Production bikes go through rigorous testing before designs are passed on to the manufacturers to produce. 
As carbon technology can be rather pricey, since 2015, the company has found ways to dramatically reduce the price of their carbonV10, Bronson, Tallboy and 5010 models.
Although they are lower-cost carbon frames, they still provide the same strength and stiffness that Santa Cruz customers are used to. These frames use a different grade of carbon material that is lighter in weight. 
However, they do still provide high-grade carbon frames, known as "CC". Their XT/XO1 builds use higher-grade carbon will set you back a pretty penny. 
Aluminum 
Santa Cruz makes aluminum frames for customers who can't quite afford carbon fibre models, as aluminium is a cheaper building material.
However, most of their aluminum models mirror the same designs as their carbon counterparts, so you can get the same bike model at a lower cost. 
There are some exclusive aluminum frames in their range too, like the Chameleon which is perfect for cross-country suspension. 
You can also find their signature VPP suspension technology across both aluminium and carbon  fibre models. 
Virtual Pivot Point (VPP) Suspension Design
Santa Cruz first started using VPP suspension back in 2001. The technology is optimized to strike the right balance between pedaling efficiency and shock absorption.
For example, VPP suspension on their cross-country bikes is designed so that the rider can put their energy into moving forwards, instead of having to navigate the bumpy terrain.
The VPP technology is designed to help riders ride harder and more confidently even over the worst terrain. 
The aim is that the suspension is durable enough so there shouldn't be any need to have it replaced. 
If you aren't happy with your Santa Cruz bicycle, the company offers a lifetime warranty on frames, bearings, handlebars, bottle cages and reserve carbon wheels. This means that you can get any of these parts repaired or replaced at no extra cost to you. 
History Of Santa Cruz Bicycles 
Founder Rob Roskopp spent many years working as a professional skateboarder and linked up with Santa Cruz skateboards (set up in 1993) founder Rich Novak.
The two partnered with bicycle engineer Mike Marquez and began working on prototypes along with designer Tom Morris.
The company started in a single car garage in Seabright Cannery, Santa Cruz (CA) and Santa Cruz's first bike launched back in 1994. The Tamzon was a single-pivot dual suspension bike that made ripples as the first of its kind on the market. 
The Tamzon was described as a "simple yet advanced" full suspension bike that was so innovative that they did not release a hardtail bicycle till years later. 
The company was originally thought to be a "boutique" brand, operating on a smaller level. Now, almost three decades later, Santa Cruz is now one of the most widely recognized and leading bike manufacturers in the world.