(Last Updated On: September 7, 2022)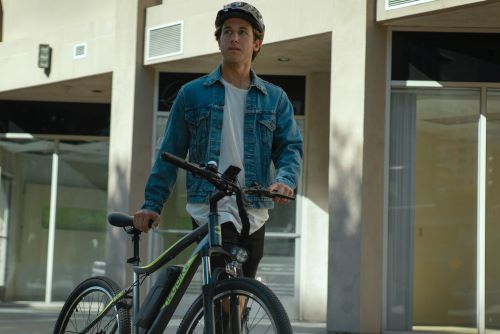 As the theme song to the 80's tv show "The Facts of Life" says – "You take the good, you take the bad, you take them both and there you have the facts of life."
Those words ring just as true for the realities of bike commuting, too. My blissful rides home this week with the south winds pushing at my back have been countered by the more difficult bike commutes into the forceful 20mph winds going to work. On the up-note — I'm getting in my resistance training. :-)
And then yesterday morning – feeling invincible as a bike commuter sailing past traffic at rush hour and loving the warmer weather – I experienced my first flat tire since starting to ride my current commuter bike 'Toro'. Luckily the air pressure held to get me to my workplace destination where it promptly went completely flat. With the bike propped upside down in my office, I called on the help of a fellow bike commuter colleague and he provided support as a patched my barely punctured tube. It's always more fun to face these bummer realities with a friend at your side. We both got our hands dirty and shared tricks and tips for flat repairs. In this case, I patched the tube – even left the wheel on the bike; sadly the skewer system I have in place on my wheels were on their too tight for either me or my co-worker to loosen. Then on my way home I did pick up a couple new tubes from the local bike shop along my route… and got my skewer unstuck so that I can remove the wheel when needed.
The flat tire totally surprised me and left me floundering — until I realized that I just need to reach out to the bike commuter community. I was not alone in my need and support was only an email away. The bad reality brought the good community back to bike commuting. It also reminds me that in this weather — with the snow all nearly melted — to look out for all the debris in the roadway that can cause flats.
There you have it – the good along with the not-so-good = the fact that I would (usually) always rather be bike commuting.