(Last Updated On: September 7, 2022)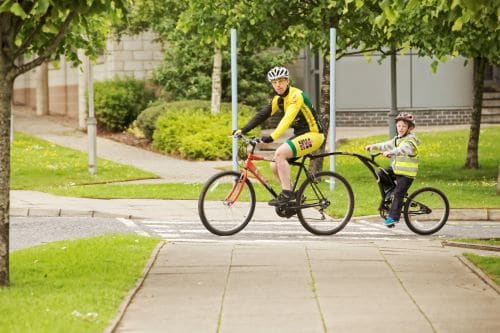 In my inbox this morning from PeopleForBikes.org was an interesting public awareness video message – "Vulnerable on the Open Road" – in which "five professional U.S. cyclists reflect on their experiences with bicycle safety.. The riders share their visions for better bicycling conditions and lessons for safer motorist-bicyclist interactions."
Their advice:
* "Slow down" – this goes for older bicyclists and drivers, too
* "Drivers need to understand that cyclists are traffic on the roads"
* "Get more people on bikes so that it's a normal thing for you(drivers) to pay attention to cyclists on the road"
* "Education"
* "Training or living in a community with really good bike infrastructure with bike lanes, with easy routes in and out of town to be accessible on your bike…. above all it keeps everyone safer – it keeps the motorists moving smoothly and it keeps the bike riders safe; if things are safe and things are easy, we're going to ride our bikes more, for sure."
* "I think it's crazy for people not to ride bikes. Bikes are just amazing things that can transform your life. The benefits of riding your bike definitely outweigh the risks of being out there with cars for me." (this advice is my personal favorite!)
* "I think one of the biggest misconceptions is that people think that as a cyclist that we don't drive cars"
* "You have to respect everybody on the open road and if we all work together, we can all enjoy exactly what we're doing and go along with our lives without interrupting each other."
Even though these riders are the top 1% of bicyclists, their advice—slow down, be aware, don't blow through red lights, build more infrastructure, get more people riding—applies to anyone who likes to enjoy the simple pleasure of a bike ride.
Would you add any points to this advice list? I think it applies to all road users… especially the need for RESPECT by all and for all on our roadways.
Have a respectful ride.