(Last Updated On: September 7, 2022)
From the Motor City, meet Ann Rappaport, a 48yr old Mother of 3 kids, one Yorkie (who likes riding if you hold him) and a wonderful husband.
Here's her profile: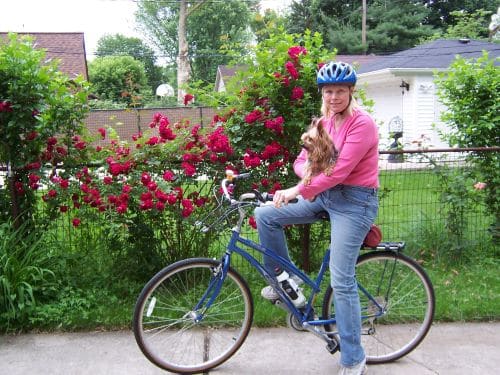 How long have you been a bike commuter?
On and off for 2 years, this summer the family has taken the challenge to ride instead of driving a car.
Why did you start riding your bike to work and how long is your commute?
First the exercise, no matter how much you say you get you really aren't exercising that much. I only ride 5 miles round trip, taking a car is lame. Second to set an example for our kids one who is very much into biking and the other who rides a 3 speed "Freespirit" in mint condition.
How does Bike Commuting help you with your lifestyle (economics, health, relationships)?
I can't say the price of gas is a huge savings, but the mini van can sit all day long now, which is nice. I even got into it one day and realized it felt odd, like someone had moved the seat and forgot to put it back! As everyone knows riding through a neighborhood is relaxing before work and after.
What do you do for a living and in what city do you bike commute?
I teach water aerobics and water arthritis classes in a suburb of Detroit, Michigan.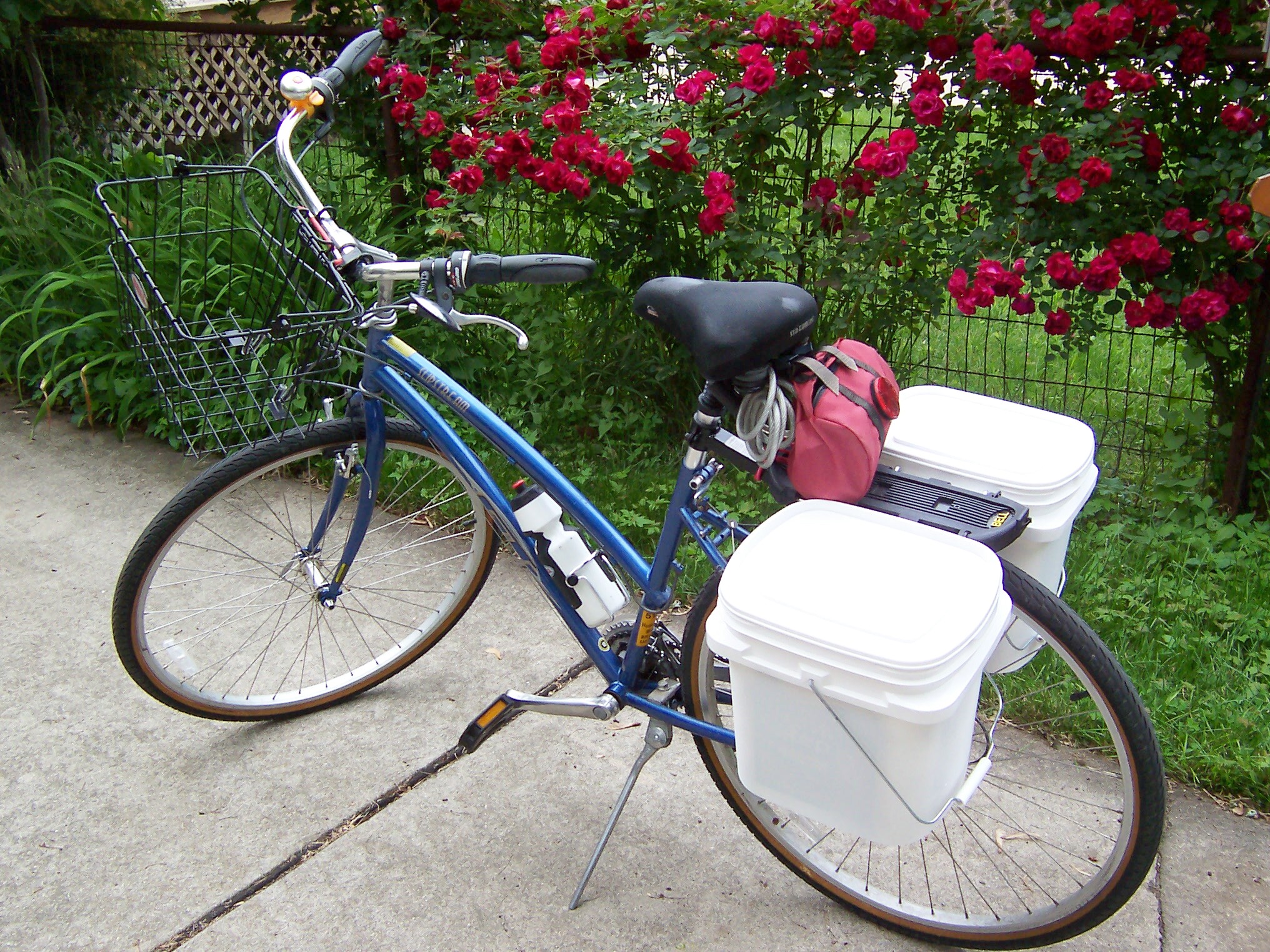 What kind(s) of bike do you have?
The only bike I have is the only one I bought just for me. It's a GT Slipstream, blue.
Any funny or interesting commuting story that you may want to share?
I have a friend/student who is older than me. A wild guess would be 70 years old. She had wanted a bike for well over a year. I kept telling her I'd find her one at a yard sale. This spring I found a Caloi, made in Brazil, a hybrid bike, 6 speeds, just what she wanted, for $25. It was in great shape. I kind of wanted it myself. She is now riding with her granddaughter to the store and to meet me at the pool or for coffee. Our deal is she has to sell it back to me when she no longer rides it.
What do people (coworkers, friends) say when you tell them that you are a bike commuter?
"That's great" "How far do you ride/live" "I want to ride to work, was going to but was running late bla bla bla"
How about bicycling advocacy? Are you active in any local or regional advocacy groups?
No not really unless you count my family as an advocacy group.
Anything else that you want to share with us?
I'm cheap and wanted to carry more than one basket would hold. I made panniers out of kitty litter buckets, very similar to the ones you showed from the commuters expo, except I used hooks to hang them from the back rack. They come off when I am not using them. The kids were really glad I painted them. Otherwise I would have been riding around with "Fresh Step" buckets hanging off the bike looking like a crazy person.
Thank you Ann for submitting your profile, we'll be sending your stickers soon!